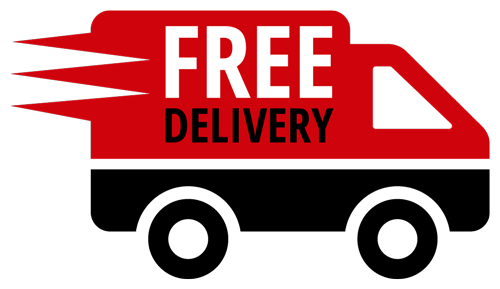 Quincaillerie A1 Online Store delivers for free Mauritius wide once you spend more than Rs 1,000 online. If the value of goods is less than Rs1,000, a delivery charge of Rs375 shall apply. We aim to deliver the goods within a week and a half from date of order/payment date. All articles will be delivered on the ground floor. No items shall be delivered on roofs or on higher floors other than ground floor. The client has to have adequate space to store items as once delivered, the item will be at their responsibility. 
Please note we do not deliver on public holidays nor sundays
Deliveries to Rodrigues: We also deliver to our sister island! After receiving your order and proof of payment, we will then ensure that the products are placed on the appropriate boat for delivery to Rodrigues. Once the ship gets to Rodrigues, the individual will have to pay freights charges and find transportation, if needed, to have the good delivered to their end destination.
PLEASE NOTE: Delivery Notifications can only be sent on the day of delivery due to uncertainty on absences or other unforeseen events
Goods once sold are not refundable nor exchangeable 
EXCEPTIONS TO FREE DELIVERY
Tiles
Rocksand
Tiles Adhesive
Iron sheet or Alucobone
Plywood
Water Tanks
Bath Tubs
WPC Boards
For a more accurate delivery quote for these items, message us with the amount of products needed and we shall inform you of the cost.